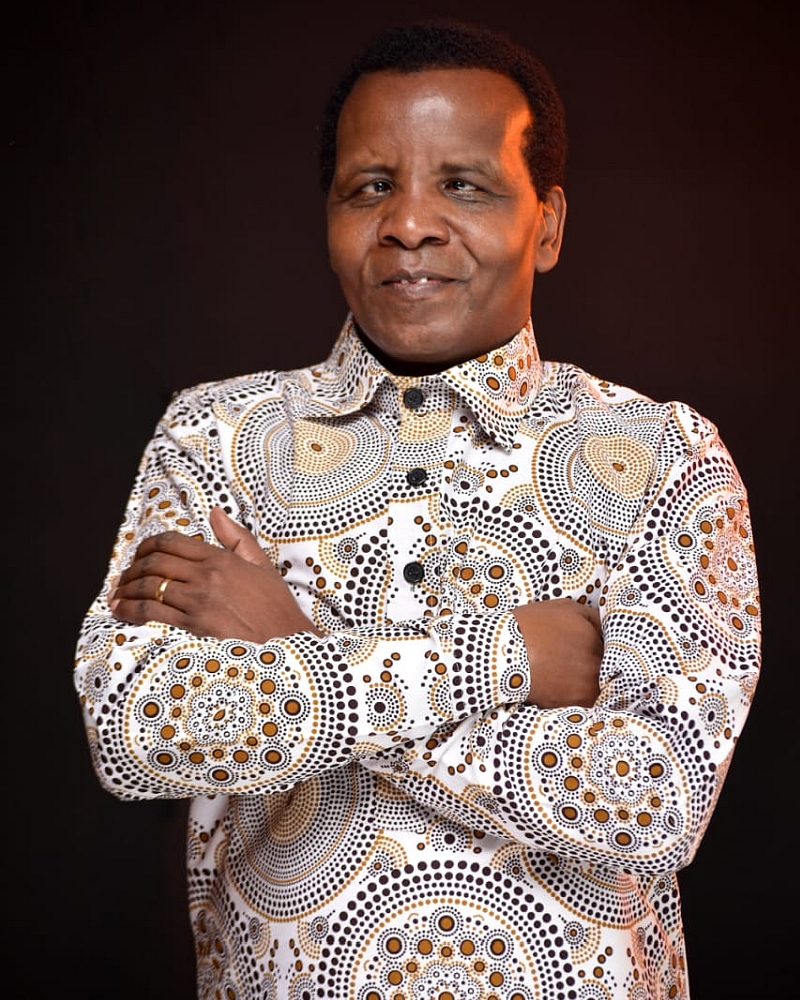 Musician | Teacher | Social Activist | Broadcast Journalist | Consultant
Married to Julie Kigame
Father of three daughters: Shalom, Shekinah and Shema, and a son, Yeshua.
Grandfather to Beraka and Bezalel.
Born in 1966 in Bunyore, Vihiga County of Kenya.
Became blind at the age of 3.
Went to Kibos School for the Blind in Kisumu, the Salvation Army High School for the Blind, Thika, Kenyatta University, Moi University and is a PhD student at the Africa International University where he also teaches.He has also attended the Southern Evangelical Seminary in North Carolina where he has some unfinished M.A. work.
Has participated in the 2005 and 2010 constitutional discussions that gave Kenya its current constitution, was involved in charity and the reconciliation of communities in the Rift Valley following the 2007-8 post-election violence in Kenya.
Has been a Summit member of the Public Affairs and Concerns Council that seeks a value-based transformation of Kenya and is one of the conveners of the Linda Katiba Initiative which seeks to protect and encourage the full implementation of Kenya's 2010 constitution.
Has run for Vihiga County Governor's position in the 2013 elections in which he came 4th out of 6 and is a public intellectual with regular contributions on Facebook and Twitter.
Reuben Kigame is the author of "Christian Apologetics Through African Eyes" and  "Reuben Kigame: The Raw Reflections", the latter edited by Jayne Yobera and a member of several organizations including the Christian and Scientific Association of Kenya, Music Copyright society of Kenya and the Performers Rights Society of Kenya.